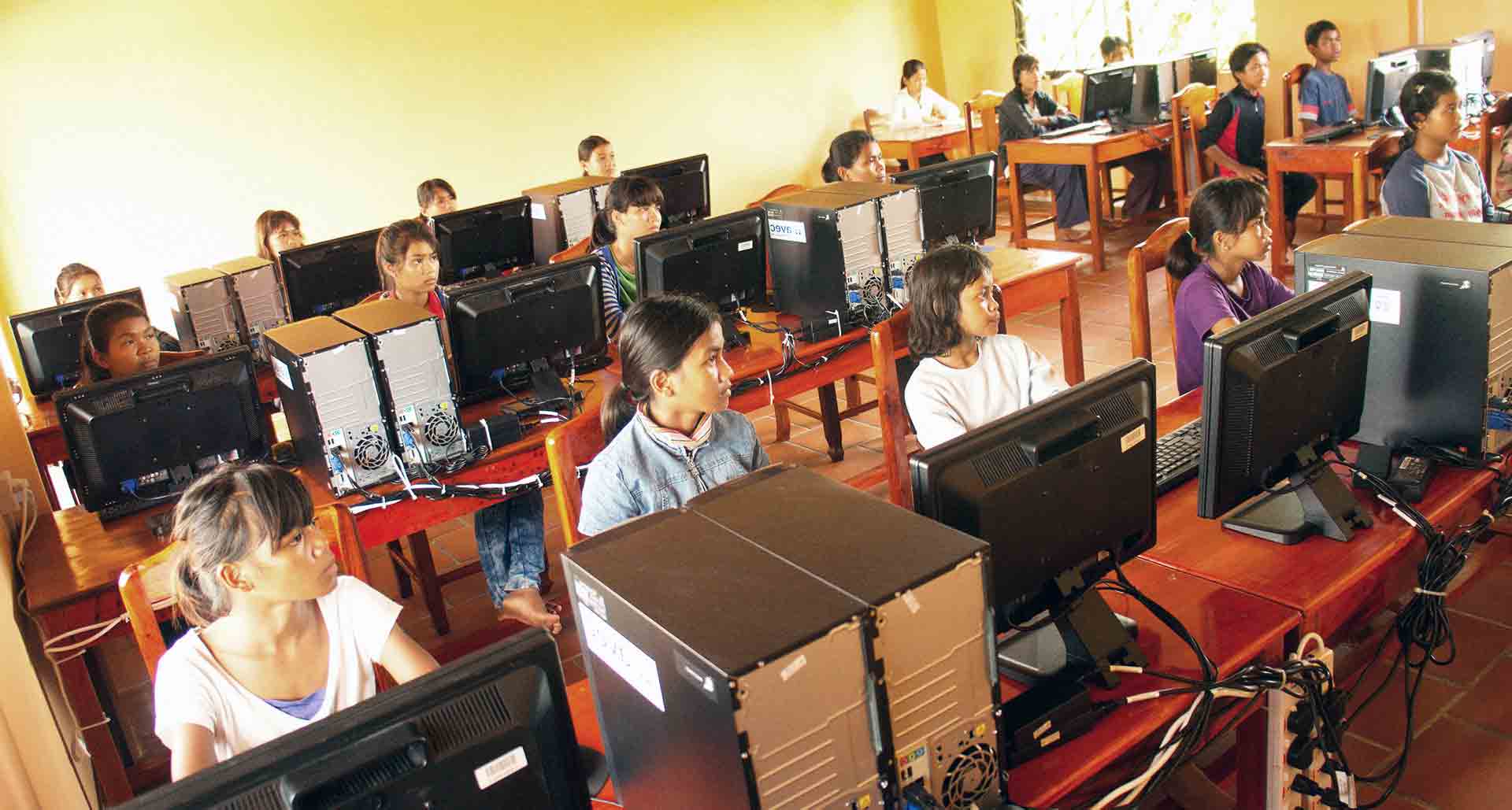 Training Centre in Cambodia
Our training center in Cambodia is a fantastic, dynamic place where no less than 400 children come to study every day.
The training centre opened in October 2014
The training center is located in the countryside, in the middle of rice fields; it is a strategic area, where the roots of poverty are very tenacious and where thousands of children have very little hope for their future.
Language and technology training
In a serene and cheerful atmosphere, these children, who often have no electricity at home, are introduced to computers and English. They are supervised by five teachers, most of whom are young academics.
Fashion design/sewing training in Battambang, Cambodia.
The Seamstress Stylist training was launched in November 2014, with the help of the talented Belgian designer Jade Meyer. This exceptional volunteer has completely recreated the course materials and developed a training course that combines French and Cambodian sewing techniques.
The first year was tricky, as it was a pilot year. Eleven young girls were able to benefit from this teaching during the first year. This limited number made it possible to face the various difficulties, particularly illiteracy.
Since then, the reputation of this fashion design/sewing training course has continued to grow and every year we have to turn people away, because we limit the number of female students to preserve the quality of the teaching.
Who is this fashion design/sewing training course intended for ?
The training is open to young girls aged at least 15, young mothers, young mothers abandoned by their husbands, all coming from very poor villages.
The students living far from the center can stay in it; in return they participate in the shelter life.
In order to contribute to the development of rural areas, AVEC encourages the trained young girls to set up as seamstresses in their villages. This encouragement takes the form of a reward (as far as possible) for all those who, at the end of their training, present a project for the creation of sewing workshops.
From this training a new clothing brand was born, called "Femmes des Rizières". This initiative allows us to create craft jobs for young women of the countryside who have followed our styling/sewing training.
Video: Changing the lives of young women in Cambodia through training as seamstresses.
Small internal documentary made in Cambodia by our volunteers.

The Solstice foundation admirably supports the whole training center project (including infrastructure and building construction).
Testimony: What we will remember about this shelter is the joy and the laughter of the children: these children who all come back from far away, have all lived through very difficult things, have found their childhood here…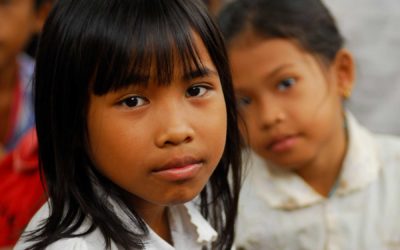 Faire un don c'est offrir de meilleures perspectives d'avenir à des enfants complètement démunis et partager les espoirs et les succès de nos...
read more