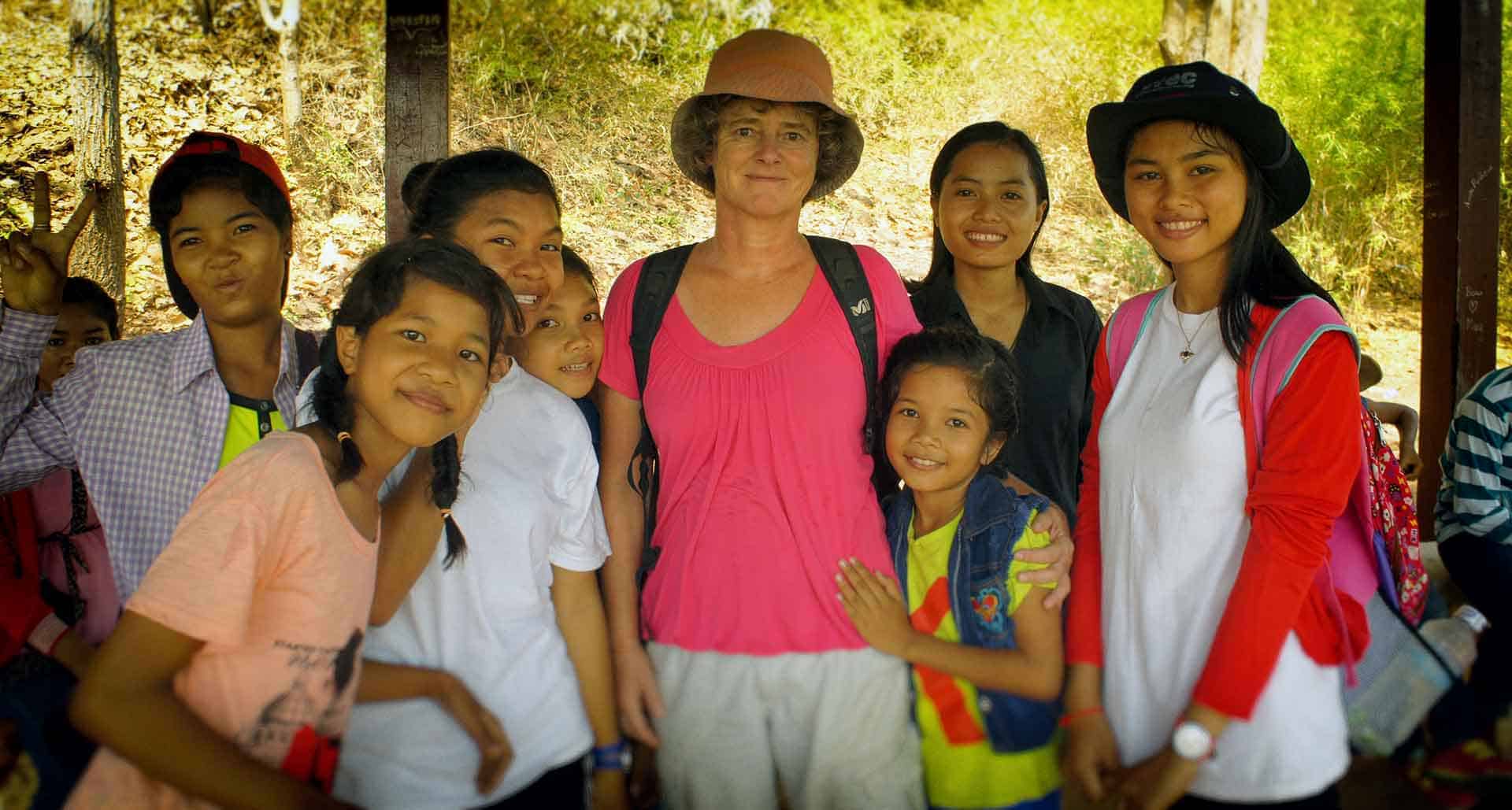 Testimonial Nicole and Michel
Three months at ONG AVEC, Battambang (Cambodia)
It's the end of March 2017. Michel, my partner, and myself are finishing our three months mission at NGO AVEC. We found this opportunity as volunteers thanks to a friend who had just done the same before us. As soon as we began talking to Patrik, the president of the association, we appreciated his professionalism and his strict ethics; he doesn't take on any volunteers without having carefully checked their motivations. He also asks them to define the skills they have which could be useful to the organization. We had to think carefully to be able to answer!
At the beginning of January 2017 then, we arrived at Battambang, Cambodia. We felt motivated, enthusiastic, happy to have at last found such a mission (an old dream of mine…) as well as a bit anxious! After a few days getting used to the place (the heat…), we went to the shelter situated right in the middle of dry rice fields. We were stunned by the beauty of the place: in the countryside we crossed to arrive there, everything was burnt by the sun…and we arrived in a garden full of flowers, trees, vegetables…and laughing children! In fact we didn't know exactly what we were going to do, but everything got set up quickly: when we arrived, there was a general power cut, so Michel, who is an engineer, had a look … and he has been doing it for three months! He has revised, repaired, changed the whole electrical system. Meanwhile I have spent the mornings with the children, first at the nursery school, then playing at the game library with the youngest kids of the center. And in the afternoons I have translated the website from French into English, a long, difficult but interesting task. On Saturdays it was different: I taught French and English and Michel taught the guitar. And so time went by, days, weeks then months….we went through many feelings during that time: we had to try to integrate ourselves into this little world, to gain the children's trust, to understand how to behave in a different context, to wonder if we were doing things right; we had to bear the heat and the dust (an eye infection and a persistent cough for me…). But above all we will remember the happiness and the laughter of the kids. All of them have been through very difficult situations, but here they can be children again. All day long you can hear them laughing or chanting their lessons in the classrooms. We also admired Patrik and Theavy's way of viewing humanitarian help: they have a straight course of action for all the children, they follow their path from A to Z, demanding but caring. They promote schooling in the villages using all kinds of means; they never stop going all over the country to find the most vulnerable ones. At the end of our stay, after everything we have experienced at the centre, we want to say thank you, good luck and congratulations to all of those involved. Nicole Reinhardt and Michel Bertarionne (from Neuchâtel, Switzerland)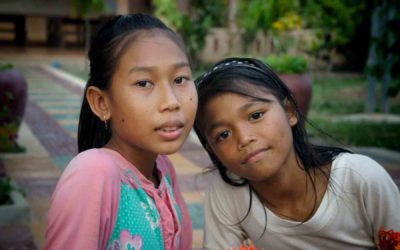 They had no tenderness, they would never play. Our shelter for children in Battambang opened on April 11 2009 ; it has become a reference as far as...

Please sponsor
The shelter children
Our training center
The kindergarten
Please sponsor
The shelter children
Our training center
The kindergarten