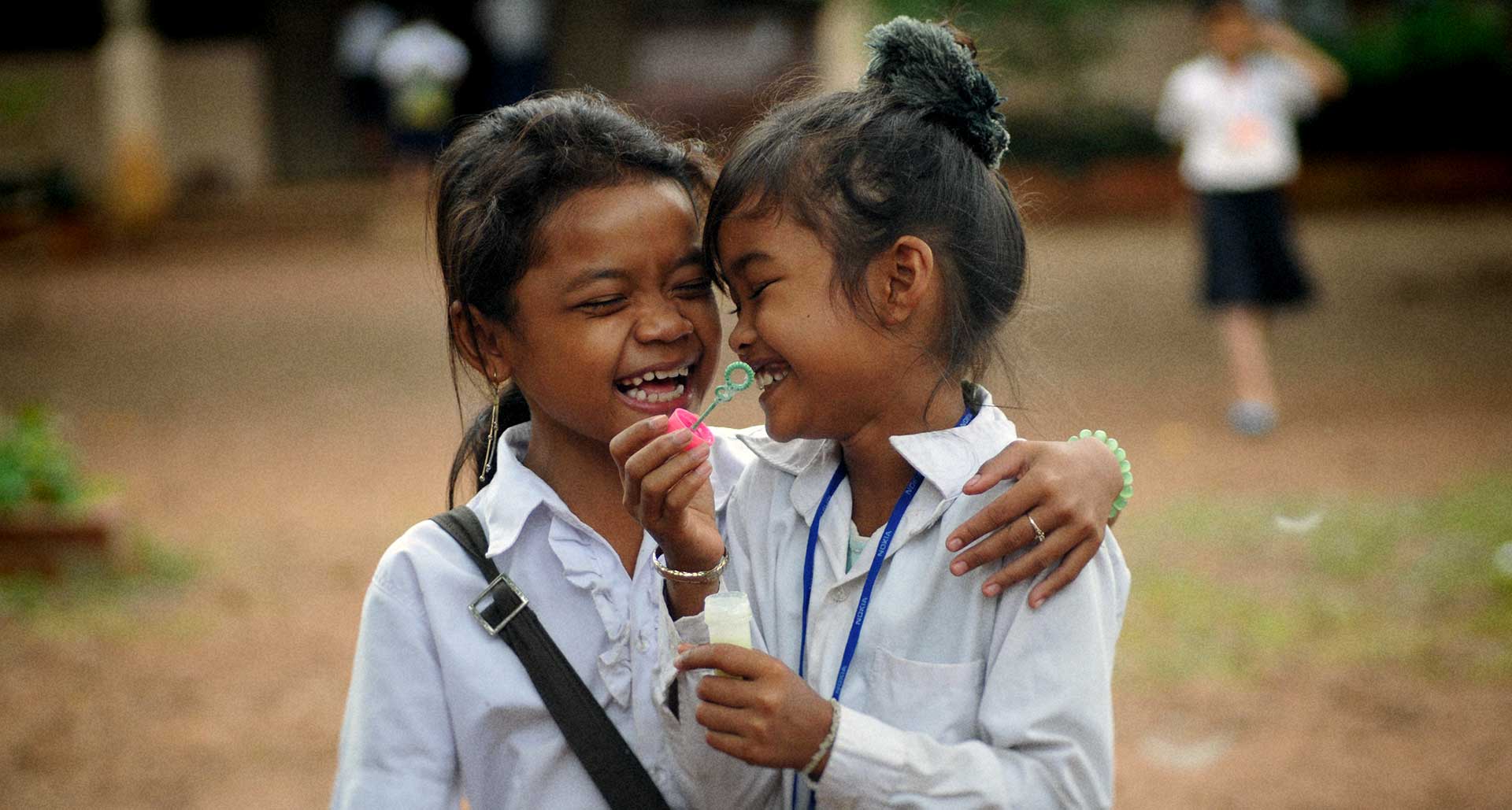 The foundation AVEC in Switzerland
Introduction to the AVEC Foundation in Switzerland
AVEC Switzerland is a small association in which a lot of volunteers from the French and German parts of Switzerland work to support our children's shelter.
They organize fundraising dinners, markets, yard sales, and collect funds in their companies too.
They often visit us in Cambodia, as it is a wonderful experience to spend a few days in the shelter;
they like seeing this small family grow a little bit more each year.
The shelter has low operating costs, so most of the money donated is used for direct action in Cambodia.
The president of the association
Philippe Cloux is the president of the AVEC Foundation in Switzerland, he fell in love with the work of the NGO AVEC during a visit to Cambodia where he was seduced by the NGO's humanitarian work.
The Children's Godmother and co-founder of the orphanage
Dany Frei quite naturally got the honorary title of the children's Godmother. One day she read an article about us in a newspaper ("Le Matin"); having lived in Cambodia before the genocide, she immediately understood our action.
Thanks to her we got the essential funds to launch the shelter; then others joined to build our wonderful project.
When Dany speaks about AVEC you can see her eyes sparkle! She comes to visit the shelter every year and endeavours to spread the news of our action in the German part of Switzerland.
The Vice-President of the AVEC Foundation in Switzerland
Michael Rümmelein did us the great honour of helping us financially from the very beginning of the realisation of the shelter. A dream that was to create a place where children who had been severely abused could recover and have access to a first class curriculum.
The secretary of the foundation
Nadja Eppenberger is our indispensable secretary ; without her nothing would be possible. Her role and help are vital for our functioning.
She is also the one who sends the certificates that will enable people to file their donations for the purpose of tax-deduction.
She has been a volunteer for many years. She also helps us to translate texts for our Website. Moreover her family supports us in different ways.
AVEC Godfathers and Godmothers
They are marvellous people who have supported our action from the beginning; their monthly donations enable us to take preventive and protective action for the most vulnerable children.
Testimony: What we will remember about this refuge is the joy and the laughter of the children: these children who have all come back from far away, who have all lived through very difficult things, have found their childhood here again?